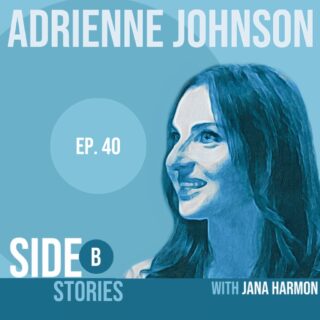 Former skeptic Adrienne Johnson embraced anything but God in her life until her drive to discover truth led her to belief.
Resources
Prager U, Stories of Us, Adrienne Johnson: Why I'm No Longer an Atheist https://www.prageru.com/video/stories-of-us-adrienne-johnson
Max McLean, Fellowship for Performing Arts, https://fpatheatre.com
C.S. Lewis, The Screwtape Letters
C.S. Lewis, Mere Christianity
Learn more about the C.S. Lewis Institute Fellows Program at https://www.cslewisinstitute.org/Fellows_Program
Visit www.sidebstories.com to explore more resources and stories of atheist conversions to Christianity.